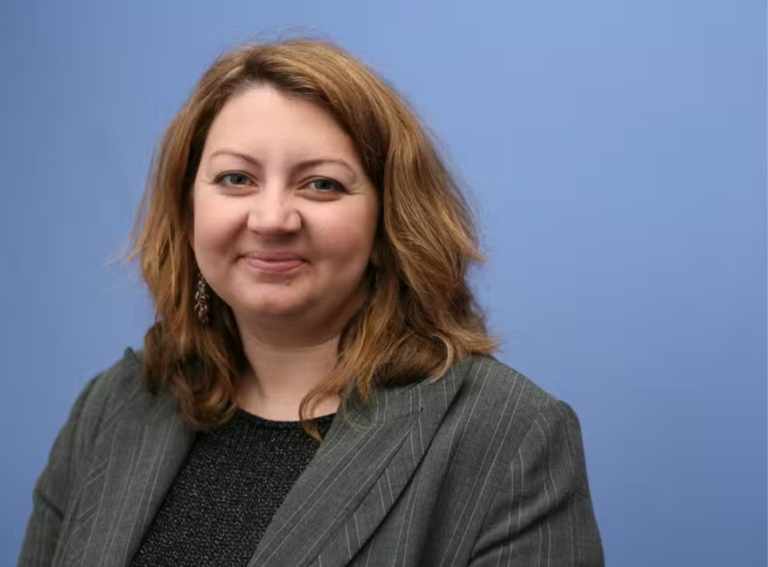 Anti-poverty campaigner Kirsty McNeill has today been named as the chair of Our Scottish Future's new Advisory Board.
Currently Executive Director of policy, advocacy and campaigns at Save the Children, has spent a lifetime campaigning for change, as organiser of Scotland's Make Poverty History in 2005, or as a special advisor to Gordon Brown in Number 10.
She will chair an advisory board made up of some of Scotland's leading progressive figures including Willie Rennie, the former leader of the Scottish LibDems, Robin Harper, the former leader of the Scottish Green party, and Jenny Marra, who served as a Labour MSP for the North East between 2011 and 2021.
Our Scottish Future was founded in 2019 by Mr Brown to set out a positive and progressive case for Scotland's place in the UK.
Kirsty said today: "I'm delighted to take up the position of chair of Our Scottish Future's Advisory Board. I'm also extremely grateful to the new members of our board, all of whom are committed to setting out a fresh, progressive agenda for the Scotland we love."
"I spend a lot of my time speaking to folk at the sharp end of the cost of living crisis and too much of our political debate doesn't feel remotely relevant when the biggest question you're facing is how to keep the kids warm and fed through to Christmas."
"Scots are united in thinking things can be better than this – in wanting decent jobs, good public services, more opportunities for young people and action on the climate emergency but too often the focus is just on the divisions of yesterday."
"However you voted in the past, we want to hear from you. I hope Our Scottish Future can be part of a great national renewal, bringing people together to discuss big ideas and plans for the Scotland we want."  
"We will proudly champion a vision of a reformed Union which puts greater cooperation between the nations of the UK at its heart but we also want to begin a new conversation with independence supporters to see if we can agree on how we can take the UK forward together. We may not agree about everything, but we must find ways to agree about more."
The full Advisory Board can be found here.