Today, in his conference speech, Sir Keir Starmer said he believed that the next UK Government had to embrace reform of the NHS so it can survive. Our polling shows that Scots agree…
As we head into winter the health service is again under immense strain. Medics routinely declare that we are at the tipping point. With post-Covid waiting lists becoming longer, the population getting older and the workforce facing unprecedented pressures, we are stumbling towards a two-tier healthcare system in which the better-off pay to be seen and everyone else waits.
Polling by Our Scottish Future, carried out by focaldata, shows that while Scots believe their health service remains in better fettle than the one in England, they want to see reform, they want to see politicians across the UK working on solutions together, and they see the need, where necessary, to make hard choices to improve the service.
The numbers show is that the public is up for a grown-up conversation about the future of the NHS in Scotland. People are ready to look at solutions on how to ease pressure on the service. They want to support the doctors and nurses who are collapsing under the strain of their work and move healthcare to a more sustainable model.
Bringing together experts in the medical field in Scotland and the UK, Our Scottish Future will soon begin a new project on how Scotland can create tihs more sustainable model. We believe the remarkable advances in medical technology offer a way forward. Given that the same challenges and opportunities affect all the health services of the UK, we believe UK-wide solutions may be the right way forward. A common approach can ensure that best practice and health innovation are shared to the benefit of us all.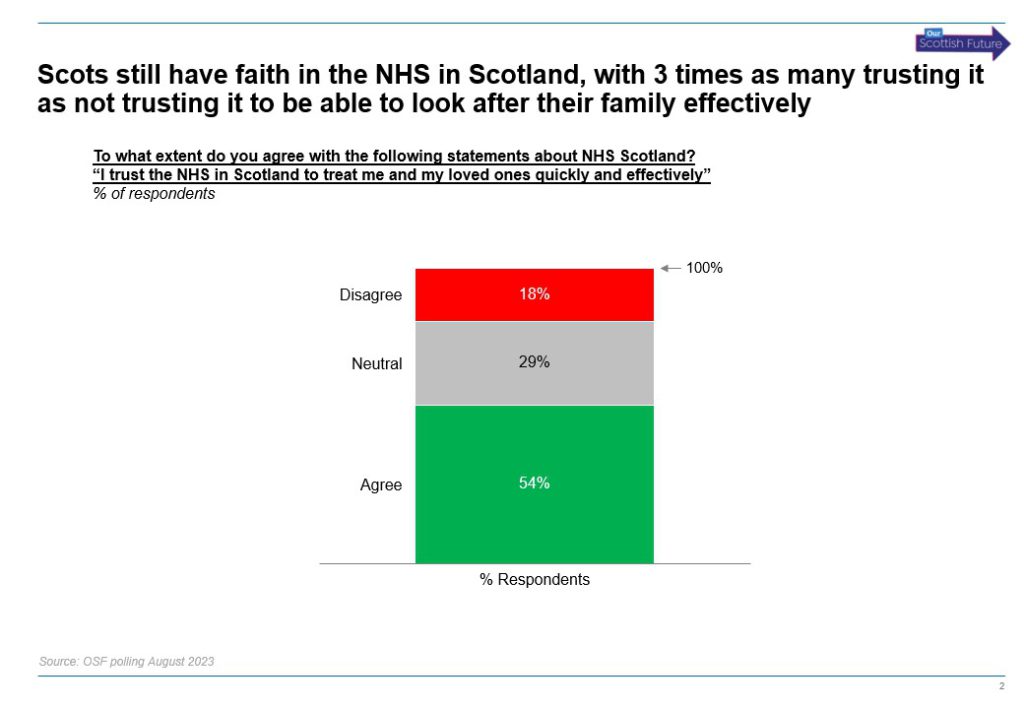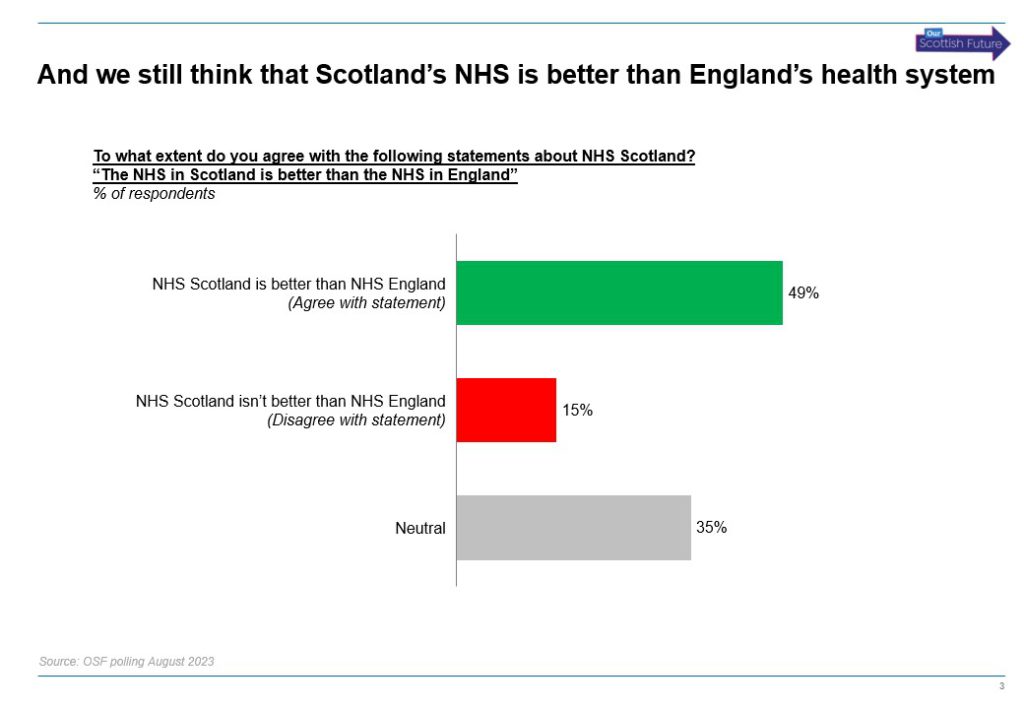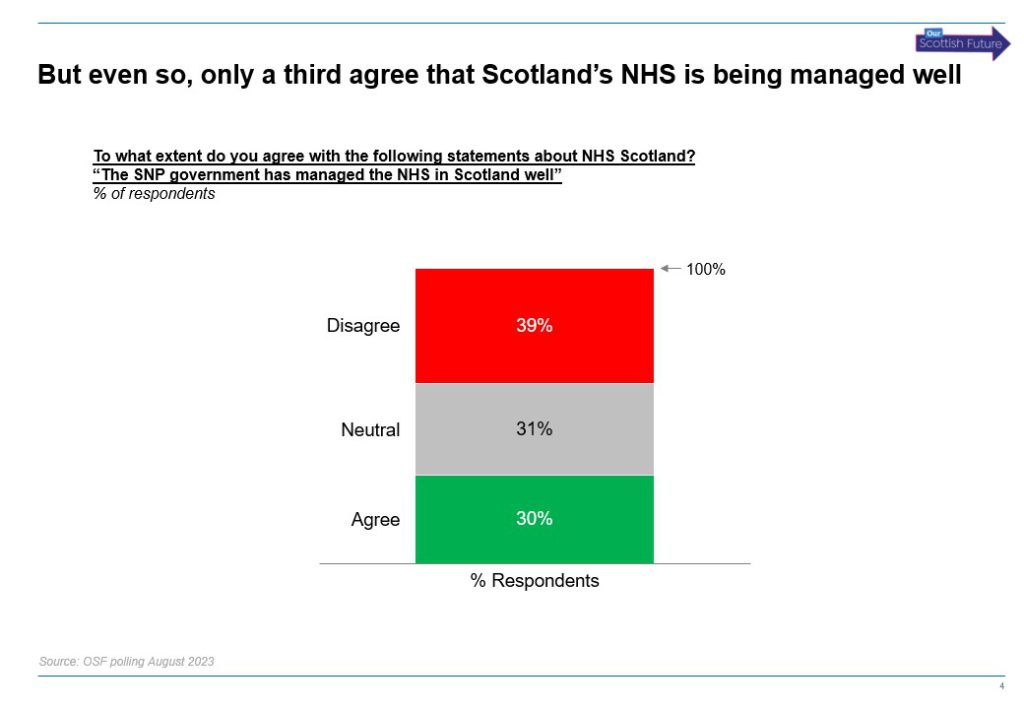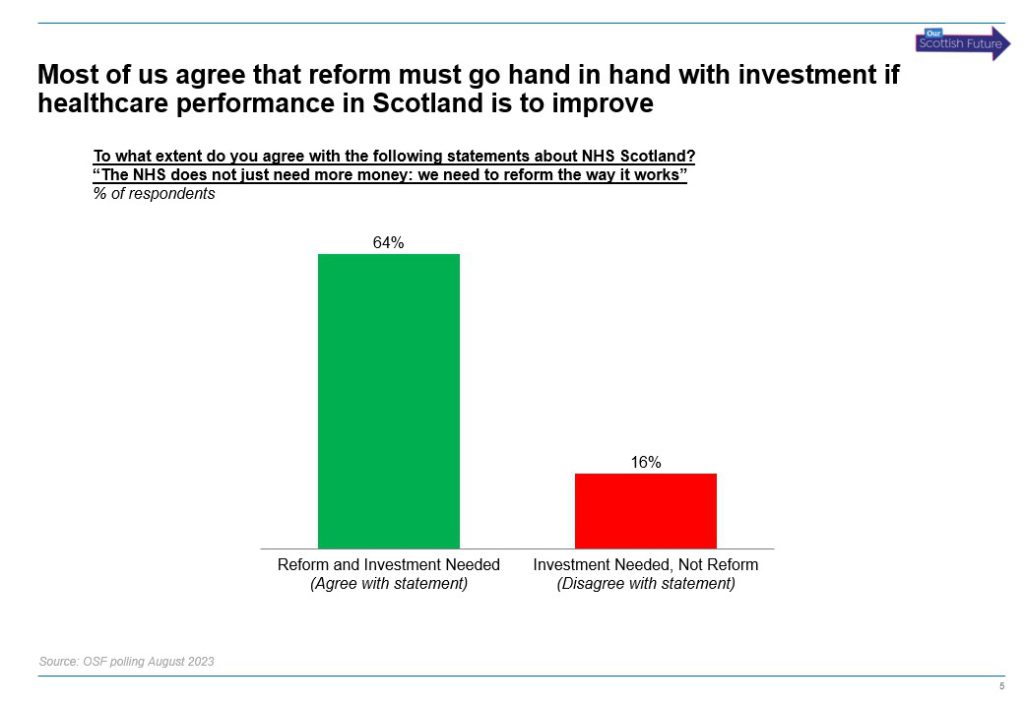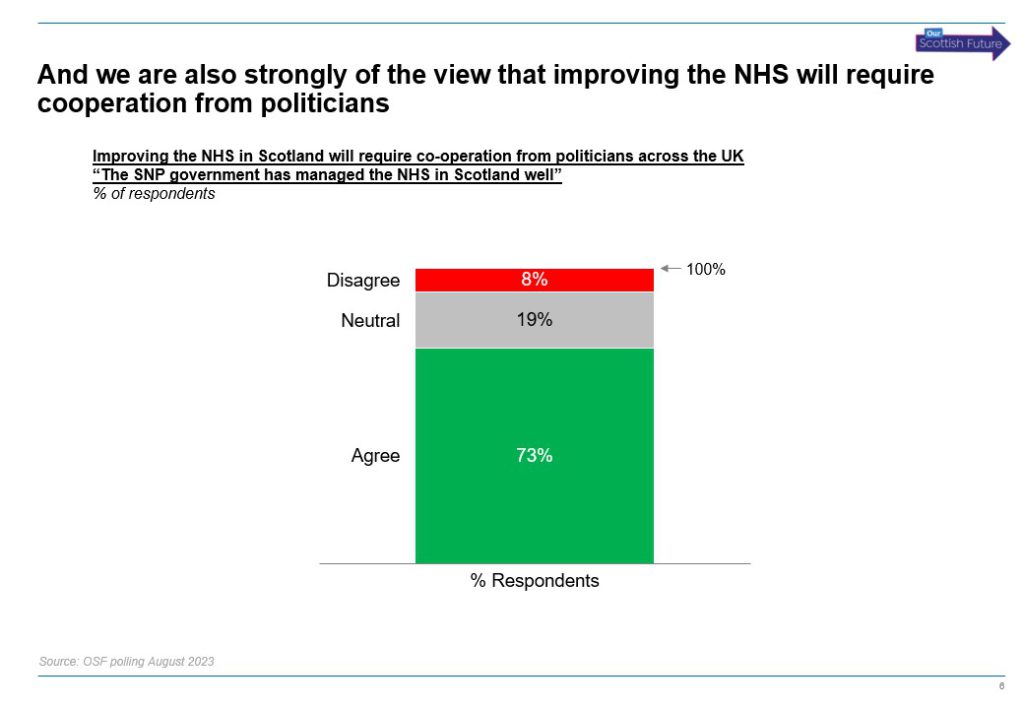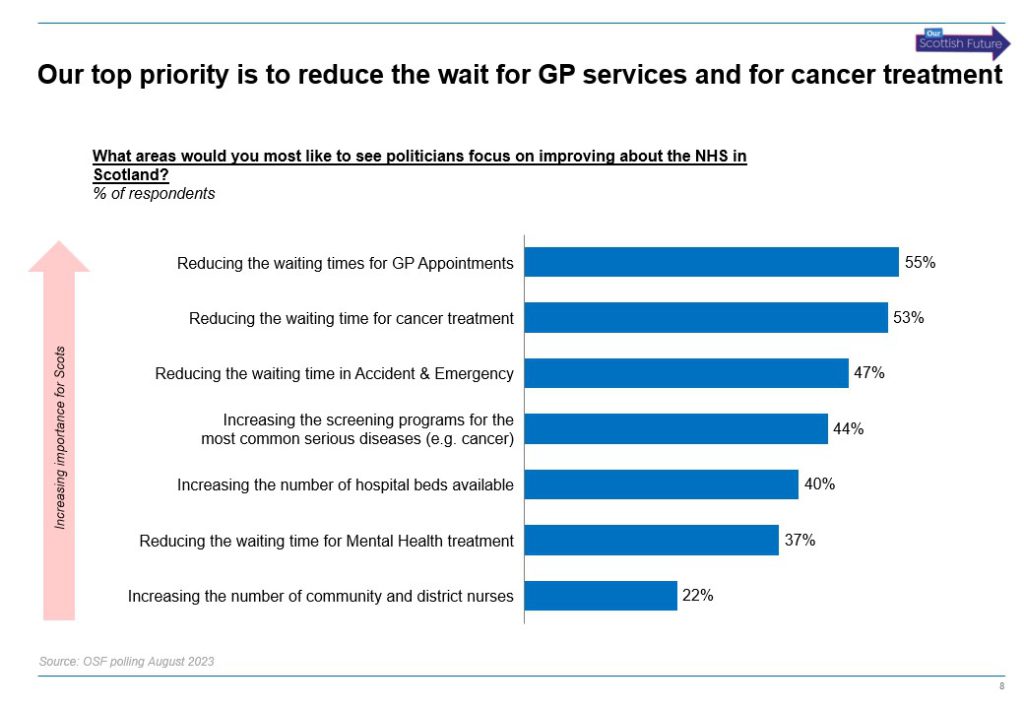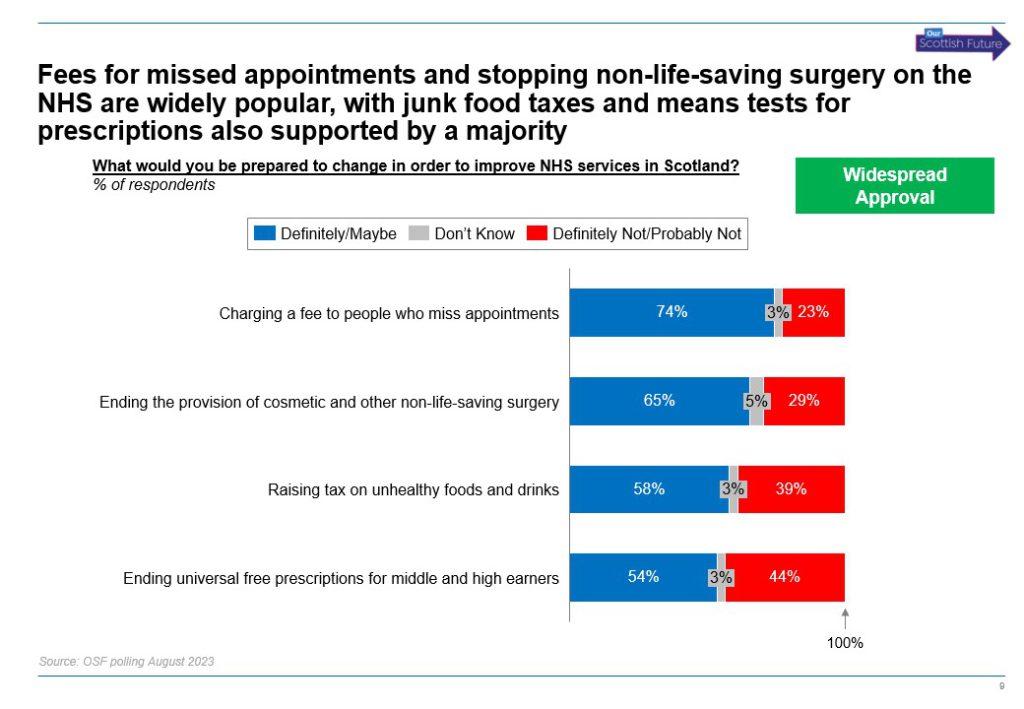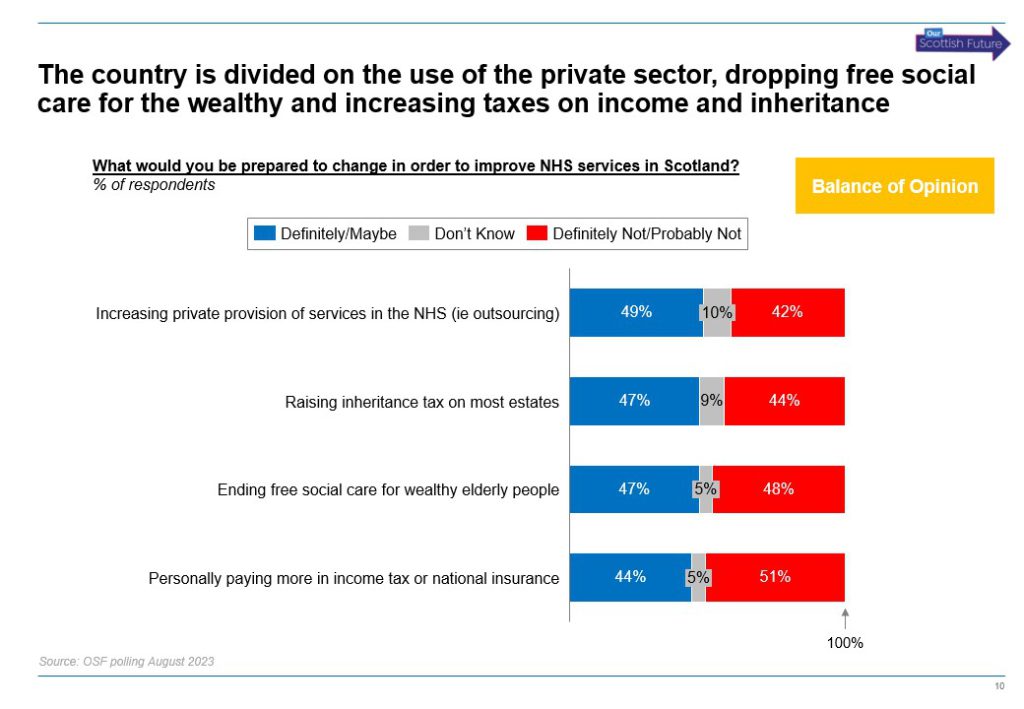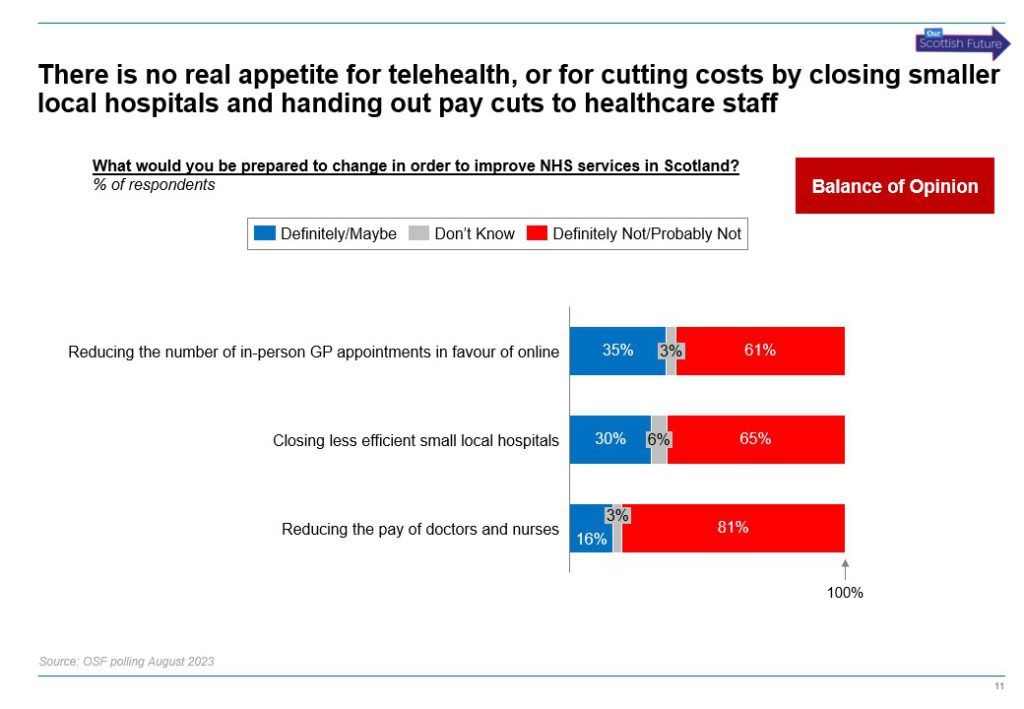 You can view the polling from focaldata here.